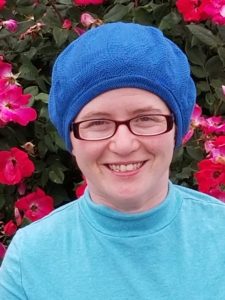 Samara Shalom M.S. CCC-SLP (Mrs. Sami) has been a speech language pathologist for over ten years.   Mrs. Sami has children of her own and understands the importance of a caring professional.  She truly cares about each and every child at SpeechLeap!
Samara is a graduate of the University of Illinois and the University of Arkansas Department of Medical Sciences. She is a member of the American Speech Language and Hearing Association and is licensed to provide speech and language services in the state of Maryland by the Department of Health and Mental Hygiene.
Samara's interest in speech and language disorders began as a little girl, watching her Speech-Language Pathologist Mom. Later in life, Samara's passion for helping others helped launch her career as a successful Speech-Language Pathologist. Samara has experience treating clients from a variety of cultural and socio-economic backgrounds. She has effectively treated children and young adults with a wide variety of challenges, including:
Articulation
Hodson's Approach to Phonological Processes (unintelligibility)
Language delays and disorders
Deaf and Hard of Hearing
Autism spectrum disorders
Down syndrome
Talk Tools Provider
Cerebral Palsy
Aphasia
Dysarthria
Literacy (Reading, Writing, and Spelling difficulties)
Accent modification
Feeding/Oral Motor therapy
Certified Fast ForWord Provider
Mrs. Sami believes that everyone who needs speech treatment should be able to get it, no matter what his or her socio-economic background. That's why Samara is her client's greatest advocate. Whether working with teachers to incorporate assistive technology in the classroom, or fighting insurance companies to get her clients the services they need, Samara leaves no stone unturned when it comes to advocating for her clients.
Samara sees each client as a world unto him or herself, and believes that her role reaches far beyond the confines of each treatment session. That's why Samara devotes time to coaching parents, networking with other professionals, and providing in-service training to teachers.
"I received speech services as a child, because of middle-ear fluid. I remember it as a happy place to be, and I try to re-create that for my clients."
-Samara Shalom, M.S. CCC-SLP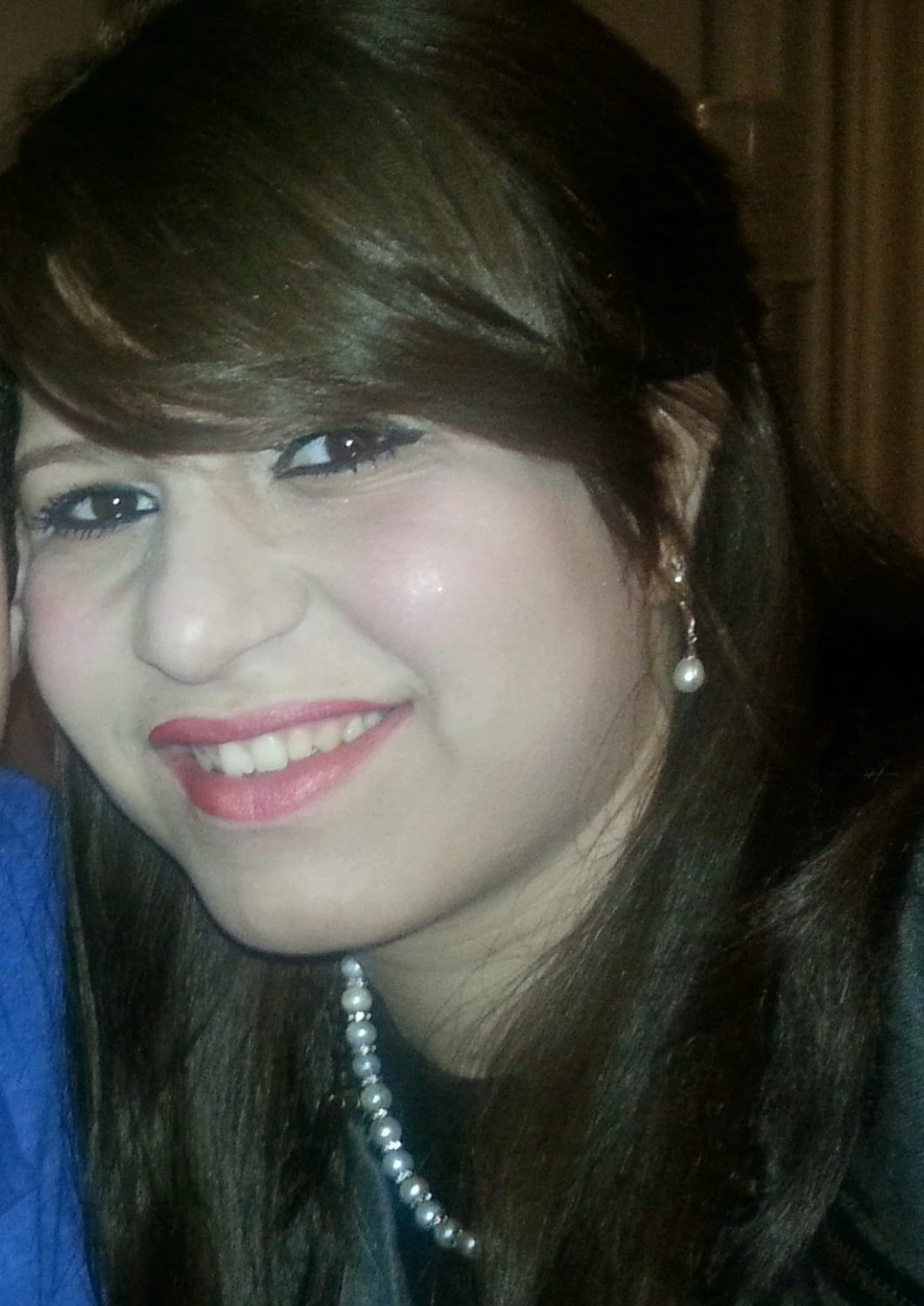 Dorna Reihani holds a Master's degree from Nova Southeastern University and an undergraduate degree from Thomas Edison University. Dorna is a passionate M.S. CF-SLP, who has recently joined our team. She is very honored and excited to be part of the Speech Leap team, and is ready to assist our patients in any way possible to enable them to communicate more effectively.
Dorna has taught in an auditory oral school in Brooklyn, New York for a number of years where she has helped a diverse group of students. Additionally, Dorna was a teacher for a few years in a special needs preschool in Baltimore where she has interacted with students with a variety of different physical and mental limitations. She is driven to apply her experience with pediatrics to the clinic. She loves to perform play based therapy, as well as family centered therapy since she understands the nature of each child and the relationship they have with family. 
Dorna lives with her husband and three children whom she enjoys spending her time off from work with. Her hobbies include, exercising/dancing , listening to music, playing guitar, reading and baking among other things.
Elana received her Master of Science degree in Speech-Language Pathology from Towson University. She is licensed to provide speech and language therapy in the state of Maryland and is ASHA certified. Elana completed her clinical fellowship year at Kennedy Krieger Institute and worked there for over 17 years, specializing in early intervention (birth to age 5, which she absolutely loves!) and treating a wide variety of speech and language disorders. She is excited to be a part of the SpeechLeap team.
Elana is creative, enthusiastic, and an "out of the box" thinker who does whatever it takes to help a child communicate effectively. She is passionate about partnering with families to help their children maximize their potential. Elana believes that small successes should be celebrated and built upon. In her personal life, Elana loves spending time with her husband and children. Her hidden talents include playing piano, painting, and juggling.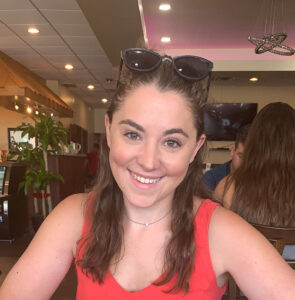 Emily Dalton is an ASHA and MD licensed Speech Language Pathologist. She received her Bachelor's degree from Towson University, where she was a part of the famous Towson University Marching Band in the color guard! From there, she moved across the country to complete her Master's degree at the University of Texas at El Paso.
Emily started her career in the schools, working with students from Pre-K to 8th grade with varying communication needs. She has experience working with AAC, fluency, receptive and expressive language, and articulation/phonology. Emily's approach to therapy is to make it as fun as possible for the child, while also teaching skills and strategies to the family members in order to further support the child at home.
Emily is a cat mom to Jon Snow and Cheeto, loves to read and play golf, and enjoys trivia nights with friends!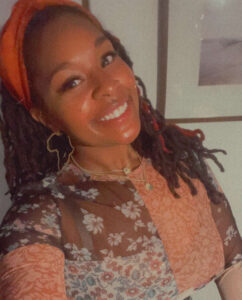 Erika is a South Carolina native, who is happy to start a new adventure here in Maryland! She currently holds a MD, SC, and ASHA license to practice Speech Language Pathology. She received a Bachelor's degree in Speech Language Pathology from Columbia College in Columbia, SC. She received her Master's degree from South Carolina State University in Orangeburg, SC. Erika has spent most of her career working in Early Intervention (birth – 5), working closely with children and their families to assist with their communication needs. Erika has also had experience working in the school setting as well as private practice with a variety of age groups. She is very passionate about providing families with support and skills to set their children up for success! When not working Erika enjoys exploring new places, being outdoors, traveling, and watching a binge worthy t.v show!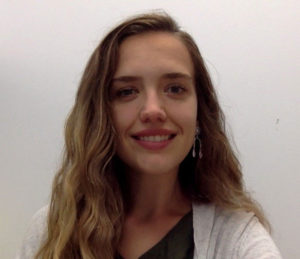 Hallie Burkhard holds her Master's degree from Loyola University of Maryland and an undergraduate degree from the University of Maryland. She has a variety of pediatric experiences. She has specific interest and concentrated experience with social communication deficits and expressive/receptive language delays and disorders. Hallie uses a child and family-centered approach to therapy and believes in the value of strong rapport with clients. When not working with clients, Hallie can be found exploring the city with friends and family.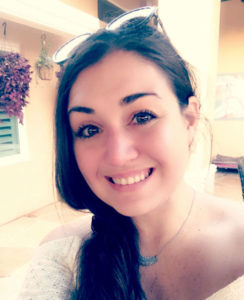 Jackie Pastorino is a licensed and ASHA certified speech-language pathologist. Jackie attended Florida Atlantic University in Boca Raton, Florida for her undergraduate degree and then moved to Maryland in 2016. Jackie graduated with her Master of Science in Speech-Language Pathology from Loyola University in May 2018 and has worked with both adults and pediatric clients. She currently works at Baltimore City Public Schools with children aged from 3 to 21. She supports a city wide literacy program for early intervention at one of her schools.
Jackie has experience and a passion for working with individuals that present with a variety of speech, language, hearing, social communication, neurological, swallowing, literacy, voice and fluency disorders. Jackie enjoys building relationships with clients and their families, supporting families throughout the process of evaluation and therapy and helping clients reach their individualized goals in ways that best supports their personalities and strengths.
When not working, Jackie enjoys being active outdoors, the pool or beach, hiking and camping, live music events, yoga and exercise and spending time with her family (mostly in Palm Beach County, Florida) and her fur-child Zeke (a 2-year-old rescue German Shepard).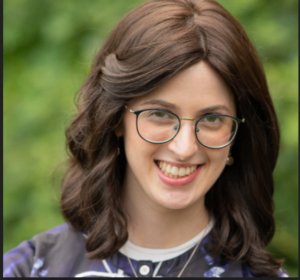 Leah Jaffee got her masters from Nova Southeastern University. She has experience working in a public school, a nursing home, private schools, and private practices. She loves to research and collaborate with others to ensure that she is providing therapy that is evidence-based and will help each individual client.
Leah is known for her enthusiasm, sincerity, and investment in whatever she is involved in. She is intuitive and has an ability to analyze a situation to get to the bottom of a clinical or inter-personal dilemma. Leah views her client's time as precious and seeks to use each session to its utmost, while targeting goals that will make a real difference in each person's life. When Leah is not working, she enjoys spending quality time with her children.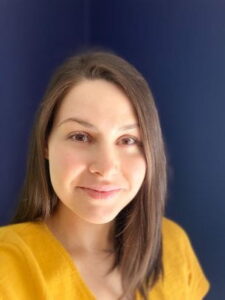 Liz McAllen graduated with her B.A. in Hearing & Speech Sciences from the University of Maryland, College Park in 2018. Since that time, she has worked with pediatric and adult clients as a licensed Speech-Language Pathologist Assistant. Prior to her work as an SLPA, Liz worked in early intervention with children on the Autism spectrum and as a researcher in the areas of executive function and reading comprehension. Liz enjoys working closely and collaboratively with clients and their families to ensure that each client's needs are fully addressed during therapy and at home. Liz is beginning her master's degree in Speech-Language Pathology at Towson University this fall and is excited to take this next step. In her free time, Liz loves being outside in nature with her husband and her black Labrador, Jet.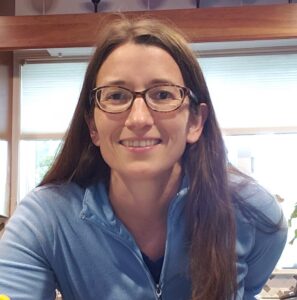 Moriah brings 20 years of experience in the field of Speech Language Pathology to Speech Leap. She received her Bachelor's and Master's degrees at Loyola University of Maryland. She is a member of the American Speech Language and Hearing Association and licensed to provide speech and language services in the state of Maryland.
Moriah has spent almost her entire career working with children in schools. She also has experience working with adults in the hospital setting. She is experienced in working in all areas of speech and language impairment to include expressive/receptive language, articulation, social communication, and fluency. In addition to providing evaluations at Speech Leap, Moriah also currently works with students with speech and language needs in a public school serving grades K-8.
Moriah has a passion for problem solving and figuring things out. That is why providing assessment services is her favorite part of her job. She is passionate not only about helping others, but also finding the best way to address an individual's needs.
Moriah enjoys spending time with her husband, daughter, and son. Together, they love adventure and travel. Her favorite places to travel have a beach she can relax on or a snowy hill she can ski down. She also enjoys running and swimming and has competed in over ten sprint triathlons. Moriah is excited to share her sense of adventure, curiosity, and problem solving with the Speech Leap team.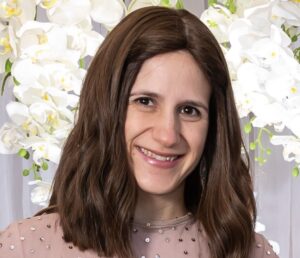 Yitty has been a speech language pathologist for over six years working in a variety of settings including medical settings, schools, and clinics. She is a graduate of the University of South Carolina and received a Master's in communication disorders. She is a member of the American Speech Language and Hearing Association and is licensed to provide speech and language services in the state of Maryland by the Department of Health and Mental Hygiene.
Yitty's interest in speech and language disorders began when seeing the impact therapy had on her younger siblings. As she continued learning and engaging in the profession, her passion grew as she observed the profound impact improved speech, language, cognitive communication and swallow function had on her patients' and clients' lives.
Yitty has experience treating clients from a variety ages, diagnosis, and cultures. She demonstrates care and creativity when managing clients in the areas of articulation, language, executive function, aural rehabilitation, reading, augmentative and alternative communication, swallow, and cognitive function. She is certified in myofascial release for dysphagia, TalkTools Oral Placement Therapy, and has extensive knowledge in the use of social thinking methodology. Collaboration with staff, teachers, therapists, and parents is of utmost importance to Yitty as she recognizes that group problem solving and implementation achieves the best results for her clients.
Yitty is the oldest child in her family, has children of her own and is a child at heart. She brings her curiosity, exploration and energy to her job and loves every minute of it!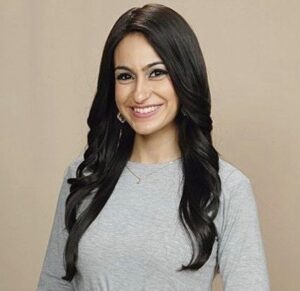 Elina Mehrabi is the first licensed occupational therapist to join our SpeechLeap team. She graduated with a Master's degree in Occupational Therapy and Occupational Science from Towson University in December 2018. Elina started her career working with both adults and pediatrics with neurological and orthopedic conditions in an outpatient setting. She is enthusiastic to join us now to work with our young clients to enhance their performance and skills in their daily activities.
As a mother, Elina enjoys integrating play-based activities to make therapy fun and goal- oriented for children. By collaborating with Speech Pathologists in SpeechLeap, Elina will help provide a more comprehensive approach to facilitate our clients and families to achieve their goals.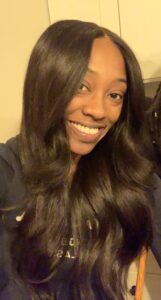 Kiana Dillard is a Licensed Registered Occupational Therapist, licensed in both Maryland and Virginia. She graduated with her degree from Howard University in December 2018. Kiana began her career working in a private practice outpatient pediatrics clinic working closely with ages varying from toddlers to teenagers. Areas of intervention she deeply enjoys are: feeding, executive functioning, sensory regulation/processing, and development of play skills. She has a passion for working with kids (and their families/interdisciplinary team), which is evident by her enthusiasm, positive energy, and investment (I love making therapy FUN!).
During OT school, Kiana worked as a Registered Behavior Technician (RBT) allowing her to gain a swarm of knowledge and experience regarding the autism spectrum and the importance of collaboration. Collaboration is key for generalization consequently allowing clients to fulfil their innate capabilities!
When not working, Kiana enjoys traveling, trying new restaurants, and spending time with loved ones!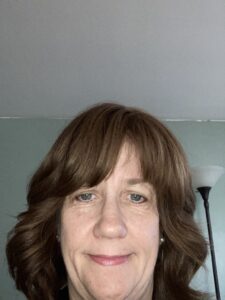 Peninah has a love for working with children building on her experience in a community preschool and extensive education and mentoring in pediatric occupational therapy. Peninah is creative in designing her therapeutic interventions focusing on graded skill development to reach each child's goals. Peninah finished her OTA program six years ago. She has five grown children and volunteers for children with special needs in the community. In an earlier degree program she studied a year abroad in Seville, Spain which rounded out her understanding of a person's perspective and motivation.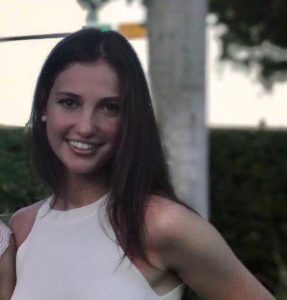 Julia Simak is the Intake Specialist here at Speech Leap. She is responsible for managing client intakes, scheduling, documentation, and handling other client communication tasks. She is beyond excited to work behind the scenes to support the needs of our team and clients.
Julia graduated from Towson University in 2020 with her undergraduate degree in Speech-Language Pathology and is currently obtaining her Master's degree in Speech-Language Pathology at Towson University. She has a unique background in teaching children and adults with learning disabilities at her previous position at Lindamood-Bell Learning Processes, where she used phoneme awareness, symbol imagery, and concept imagery to support students in their language skills. She has a wide range of experience working with children, involving being a curriculum leader at the Y of Central Maryland, a student clinician at the Towson Institute of Well Being, a nanny, and much more. She is passionate about Speech-Language Pathology and hopes to provide clients and therapists with the necessary tools to achieve their highest potential.
Julia is bilingual in Russian and English and loves learning new languages in her free time. You can find her playing piano, exploring nature, or shopping for candles at TJ Maxx.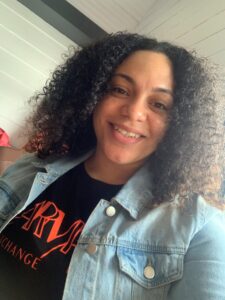 Kristy Neal holds a Masters degree in Social Work from University or Maryland, Baltimore.
Kristy started her career working in foster care helping children find a place they could call home. She has since transitioned into working with children and adults that suffer from different psychological disorders for the past eight years.
Kristy is the youngest of 13 children and enjoys nothing more than spending time with her family. She has a natural ability to care about those around her and be as helpful as possible. When not working, she is watching her son play AAU basketball games or spending time visiting new landmarks.